September 2017 - III: Alpine Style.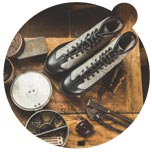 18th century Ausseer loden shoe crafts inspired Dachstein designer Christoph Döttelmayer for new alpine boots The new 'Bergwerk' boot from the 'Alpine Lifestyle'...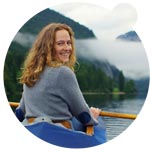 Insights into the work of Austrian forestry manager, biologist Anna Pirtscher at lake Altaussee Portrait 'When the boat becomes your desk' at Austria Info magazine...

Vienna Insight: Designer Lola Paltinger presented dirndl dresses for Munich Beer Festival 'Oktoberfest' 2017 The exclusive HSE24 line 'Himmelblau' by Lola Paltinger...

Marina Hoermanseder party with 71-years old 'Austria's Next Topmodel' host Eveline Hall at Peek & Cloppenburg The department store chain invited to the soirée in Vienna...

'Woman in Gold' by Kilian pays homage to Gustav Klimt's portrait of art patron Adele Bloch-Bauer The glamorously shining fragrance-time-travel premieres on...

Insight into the program of the gallery festival 'curated by_vienna' dedicated to language and art in the digital era From 15 September to 14 October...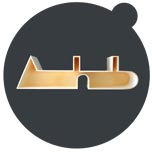 Abusive words/art tip: show at Galerie Michaela Stock From 10 Sept - 7 Oct, artworks like the bookshelf-like sculpture 'Asshole' by US-American artist Alexander Viscio...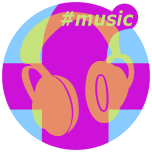 Top Ten Fashionoffice's FashionFeeds #music
Last 30 days: 'Wasted Acres' by Grizzly Bear; 'Niños Matadores' by Krikor Kouchian; 'Rejoice' ft. Rouge Mary by Hercules & Love Affair;...

Last 7 days: 'Bad Ones' ft Tegan and Sara by Matthew Dear; 'Running Wild' ft Mina Rose by Tricky; 'Revenge' by XXXTENTACION; 'Switch Lanes' by Simpson;...

Selected Fashionoffice's SHORT MESSAGES from the temporarily published FashionFeeds (items can be found at the magazine's permanent, chronological archive on fashion.at/mobile).
9 Sept 2017 - #TopOnFashionoffice last 7 days, 9 Sept: Marina Hoermanseder party with 71-years old 'Austria's Next Topmodel'...
8 Sept 2017 - #Music 'Get Better' by Nothing But Thieves, album 'Broken Machine' (released today)
8 Sept 2017 - #Music 'Disco Tits' by Tove Lo
7 Sept 2017 - #Music 'Where Are We' ft Marie Davidson by Not Waving (out now)
6 Sept 2017 - #Music 'Los Ageless' by St. Vincent, album 'MASSEDUCTION' (13 Oct)