September 2017 - IV: Politics & Art. Weather & Fashion.

Politics & Art: 'The Fight for the Castle' by Fashionoffice publisher Karin Sawetz Currently, the rally for getting the people's votes at the legislative election on 15 October is in full speed...

Fashionoffice Autumn17 tip: Wind & weather pirate style The wind and weather pirate is covered by a smoky rum-chocolate fragrance from 'The Contemporary Collection' by...

Fashion show tip: Black Sugar by Thai designer Methawee Angthong on 14 September at MQ Vienna Fashion Week On 14 September, the Office of Commerical Affairs, Royal Thai...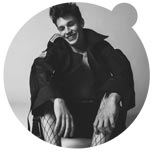 Fashion show tip: Brazil-based, Vienna artist-in-residence Iarocheski at MQ Vienna Fashion Week On 13 September, the promising Brazil-based design label...

Vienna-based design label Callisti announces 10th anniversary show at MQ Vienna Fashion Week On 14 September, Austrian designer Martina Müller...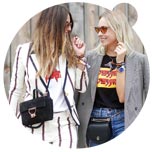 Street styles by influencers, haute couture by Victor&Rolf seen at Bread & Butter by Zalando in Berlin Guests like Vienna-based blog 'Les Factory Femmes' publishers...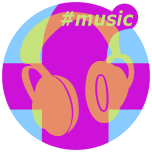 Top Ten Fashionoffice's FashionFeeds #music
Last 30 days: 'Wasted Acres' by Grizzly Bear; 'Niños Matadores' by Krikor Kouchian; 'Rejoice' ft. Rouge Mary by Hercules & Love Affair;...

Last 7 days: 'Bad Ones' ft Tegan and Sara by Matthew Dear; 'Running Wild' ft Mina Rose by Tricky; 'Revenge' by XXXTENTACION; 'Switch Lanes' by Simpson;...

Selected Fashionoffice's SHORT MESSAGES from the temporarily published FashionFeeds (items can be found at the magazine's permanent, chronological archive on fashion.at/mobile).
12 Sept 2017 - #Music 'Diamond Anyway' ft Natalie Prass by Michael Nau, EP 'The Load' (15 Sept)
11 Sept 2017 - New York Fashion Week: Calvin Klein SS18 by Raf Simons
10 Sept 2017 - #Music 'Rest' by Charlotte Gainsbourg, title track of the new album (17 Nov)
10 Sept 2017 - New York Fashion Week: Alexander Wang SS2018
10 Sept 2017 - #Music 'How We Got By' ft James Blake by Mount Kimbie, album 'Love What Survives' (out now)
9 Sept 2017 - ParisModesTV from New York Fashion Week: Tory Burch SS2018, catwalk and interview