September 2017 - IX: Perfumes. Design. Coffee.

Vienna Insight: Perfumery Nägele & Strubell invited Oliver Valverde for the presentation of his perfume range Oliver & Co started 2009 and received this year...

Touring to selected locations of Vienna Design Week (29 Sept - 8 Oct) via digital map such as to the QWSTION store where travel bags designed by ECAL students are on show...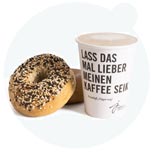 Joseph Brot bakery opened its 5th location as café & bagel manufactory The bread specialists announce with the motto 'Vienna instead of New York' that...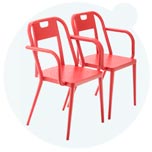 Artist Ineke Hans created the 'Kunsthalle Wien Chair' inspired by the Adolf Loos/Thonet coffee house chair From 28 Sept - 12 Nov, Dutch in London based artist...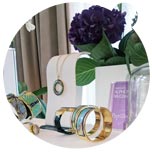 Freywille presented 3 premieres: Jewelry without art pattern, rosé gold items and a perfume duo composed to harmonize between him and her. Fashionoffice took snapshots...

H&M Design Award 2017 winner Richard Quinn's 50/60s, 80s inspired looks will be available in London and online Richard Quinn studied at Central St Martins...

Vienna insight: Luis Trenker store is inspired by alpine culture and film ...explained founder and CEO Michi Klemera. The interior's solid wood in matte black, white walls and...

Design duo Lucy D's Augarten X Lobmeyr melange cup with glass pays homage to Viennese coffee house culture The Viennese tradition of drinking coffee in special cafés is...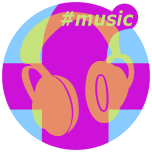 Top Ten Fashionoffice's FashionFeeds #music
Last 30 days: 'How We Got By' ft James Blake by Mount Kimbie; 'Rest' by Charlotte Gainsbourg; Beatles' cover 'Come Together' by Gary Clark Jr.;...

Last 7 days: 'Ask Me To Stay' by Jessica Boudreaux; 'Come Together' by Gary Clark Jr.; video 'Get Low' by Zedd and Liam Payne;...


Selected Fashionoffice's SHORT MESSAGES from the temporarily published FashionFeeds (items can be found at the magazine's permanent, chronological archive on fashion.at/mobile).
30 Sept 2017 - #Music 'Everybody Knows' by Kimbra, album 'Primal Heart' (announced to come in 2018)
30 Sept 2017 - #TopOnFashionoffice last 7 days, 30 Sept: Digitalisation, art, design, fashion seen at the Vienna Art Week 2017 magazine 'Transforming Technology'...
29 Sept 2017 - #Music 'I Wanna Be Like You' by French-Cuban twin-sisters Ibeyi, album 'Ash' (released today)
28 Sept 2017 - The New York Times series 'In the Studio': "Olivier Rousteing on the Importance of Breaking the Rules"