September 2017 - V: Relax & Health Services.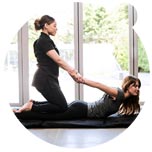 Relaxation tip by digital 'Urban Massage' service on occasion of the European Shiatsu Congress in Vienna For shiatsu, nothing more needed than a mat and casual clothing...

adidas Digital Sports 'All Day' fitness, health app bases on scientific research and is curated by professionals ...like wellness chef Candice Kumai for 'Simple Clean Eating' recipes...

Fashion & beauty scene seen at the opening day of MQ Vienna Fashion Week ...specialist for anti-aging beauty medicine Eva Wegrostek; TV-personality Fräulein Mai...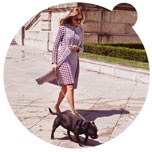 'Popp and Kretschmer' shooting by photographer Rafaela Pröll, model Magdalena Frackowiak at Burggarten, Vienna For the new Autumn/Winter 2017/18...

Marina Hoermanseder party with 71-years old 'Austria's Next Topmodel' host Eveline Hall at Peek & Cloppenburg The department store chain invited to the soirée in Vienna...

Vienna Insight: Designer Lola Paltinger presented dirndl dresses for Munich Beer Festival 'Oktoberfest' 2017 The exclusive HSE24 line 'Himmelblau' by Lola Paltinger...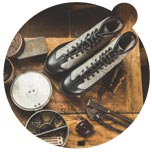 18th century Ausseer loden shoe crafts inspired Dachstein designer Christoph Döttelmayer for new alpine boots The new 'Bergwerk' boot from the 'Alpine Lifestyle'...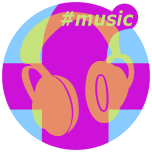 Top Ten Fashionoffice's FashionFeeds #music
Last 30 days: 'Running Wild' ft Mina Rose by Tricky; 'Wasted Acres' by Grizzly Bear; 'Bad Ones' ft Tegan and Sara by Matthew Dear;...

Last 7 days: 'Los Ageless' by St. Vincent; 'Where Are We' ft Marie Davidson by Not Waving; 'Get Better' by Nothing But Thieves; 'Disco Tits' by Tove Lo;...

Selected Fashionoffice's SHORT MESSAGES from the temporarily published FashionFeeds (items can be found at the magazine's permanent, chronological archive on fashion.at/mobile).
15 Sept 2017 - #Music video 'Better Sit Down Boy' by Confidence Man (on tour in Australia, Europe)
14 Sept 2017 - Diesel 'Go With The Flaw' video on the beauty of imperfections, directed by François Rousselet, music by Edith Piaf
14 Sept 2017 - Naomi Campbell presents H&M Autumn17 lip sync with George Michael's Wham! hit 'Wham! Rap'
14 Sept 2017 - #Music 'Fantasy' by George Michael, Nile Rodgers
13 Sept 2017 - #Music disco-punk 'The Long Walk' by !!! (Chk Chk Chk), from 'Shake The Shut Up' (available at the band's tour shows)
13 Sept 2017 - #Music Jamie xx remix of 'On Hold' by The xx
12 Sept 2017 - New York Fashion Week: Fenty Puma by Rihanna SS18, interview with Whoopi Goldberg