September 2017 - VI: Dessert & Coffee Culture.

Insight into Austrian cuisine recipes: Salzburger Nockerl soufflé resembles the landscape of the city of Salzburg At some texts, it's assumed that Salome Alt...

Design duo Lucy D's Augarten X Lobmeyr melange cup with glass pays homage to Viennese coffee house culture The Viennese tradition of drinking coffee in special cafés is...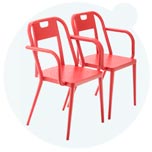 Artist Ineke Hans created the 'Kunsthalle Wien Chair' inspired by the Adolf Loos/Thonet coffee house chair From 28 Sept - 12 Nov, Dutch in London based artist...

Fashionoffice Autumn17 tip: Wind & weather pirate style The wind and weather pirate is covered by a smoky rum-chocolate fragrance from 'The Contemporary Collection' by...

'Post-Couture Vienna' by Post-Couture Collective X meshit live from the laser cutter at Qwstion store Vienna For around one week from 15 September,...

Insight into the program of the gallery festival 'curated by_vienna' dedicated to language and art in the digital era From 15 September to 14 October...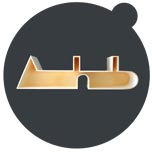 Abusive words/art tip: show at Galerie Michaela Stock From 10 Sept - 7 Oct, artworks like the bookshelf-like sculpture 'Asshole' by US-American artist Alexander Viscio...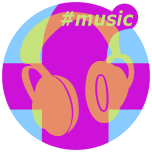 Top Ten Fashionoffice's FashionFeeds #music
Last 30 days: 'Running Wild' ft Mina Rose by Tricky; 'Wasted Acres' by Grizzly Bear; 'Bad Ones' ft Tegan and Sara by Matthew Dear;...

Last 7 days: 'Get Better' by Nothing But Thieves; 'Disco Tits' by Tove Lo; 'Where Are We' ft Marie Davidson by Not Waving; 'Los Ageless' by St. Vincent;...


Selected Fashionoffice's SHORT MESSAGES from the temporarily published FashionFeeds (items can be found at the magazine's permanent, chronological archive on fashion.at/mobile).
18 Sept 2017 - Making of Björk's Gucci dress for the video 'The Gate', lead single of upcoming album 'Utopia' (Nov)
17 Sept 2017 - #Music 'Some Kind of Love' by The Killers, album 'Wonderful Wonderful' (22 Sept)
17 Sept 2017 - #Music video 'Lift' by Radiohead, album 'OK Computer OKNOTOK 1997 2017'
16 Sept 2017 - Insight into maze designing "Get Lost With the World's Master Maze Maker" video by Great Big Story
16 Sept 2017 - #TopOnFashionoffice last 7 days, 16 Sept: 'The Fight for the Castle' by Fashionoffice publisher Karin Sawetz...