September 2017 - VIII: SS18. AW17/18.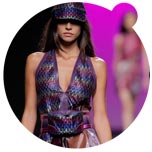 Lust for the beach? Highlights SS2018 seen at Madrid Fashion Week: Gusto Barcelona and... The 'Call me Tomorrow' SS18 collection by Custo Barcelona is made of...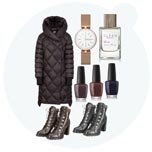 Fashionoffice AW17/18 tip for colder days: Understated high-tech and natural colors of the earth Fashionoffice selected items such as the hybrid smartwatch by Danish label...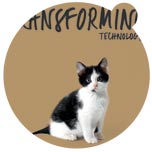 Digitalisation, art, design, fashion seen at the Vienna Art Week 2017 magazine 'Transforming Technology' From 13 to 19 November, the annual Vienna Art Week...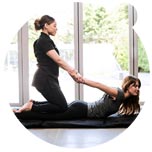 Relaxation tip by digital 'Urban Massage' service on occasion of the European Shiatsu Congress (28 Sept - 1 Oct) in Vienna For shiatsu, nothing more needed than a mat and casual...

Collaboration of molecular biology & art scientists and an apothecary at Vienna Design Week From 29 September until 8 October, the annual 'Vienna Design Week'..

Design duo Lucy D's Augarten X Lobmeyr melange cup with glass pays homage to Viennese coffee house culture The Viennese tradition of drinking coffee in special cafés is...

Insight into Austrian cuisine recipes: Salzburger Nockerl soufflé resembles the landscape of the city of Salzburg At some texts, it's assumed that Salome Alt...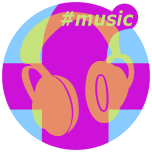 Top Ten Fashionoffice's FashionFeeds #music
Last 30 days: 'How We Got By' ft James Blake by Mount Kimbie; 'Rest' by Charlotte Gainsbourg; 'Running Wild' ft Mina Rose by Tricky;...

Last 7 days: Beatles' cover 'Come Together' by Gary Clark Jr.; video 'Lift' by Radiohead; 'Some Kind of Love' by The Killers;...


Selected Fashionoffice's SHORT MESSAGES from the temporarily published FashionFeeds (items can be found at the magazine's permanent, chronological archive on fashion.at/mobile).
26 Sept 2017 - #Music video 'Bluebirds Over the Mountain' by Robert Plant ft Chrissie Hynde, album 'Carry Fire' (13 Oct)
26 Sept 2017 - Nowness series 'My Place' portrait of surfer Stephanie Gilmore at her house in Malibu
26 Sept 2017 - #ParisFashionWeek (ready-to-wear) Dior SS18 by Maria Grazia Chiuri, show happened at Musée Rodin
25 Sept 2017 - #Music video directed by Jonas Åkerlund, wardrobe B. Åkerlund 'A Little Work' by Fergie, album 'Double Dutchess' (out now)
24 Sept 2017 - The New York Times series 'In the Studio': "Hervé Pierre Is Designing Melania Trump's Legacy"
24 Sept 2017 - Short-film series '(The [end) of history illusion] - Miu Miu Women's Tales' #14
24 Sept 2017 - #Music 'The Calling' by The Killers, album 'Wonderful Wonderful' (out now)
23 Sept 2017 - ParismodesTV interview, MilanFW: Arthur Arbesser SS18 is inspired by Austrian painter Heinz Stangl...
23 Sept 2017 - Google Arts & Culture 'We Wear Culture' presenter Ingrid Nilsen looks back to art history and the use of 'choker' jewelry
22 Sept 2017 - #Music 'Press Enter To Exit' by The Horrors, album 'V' (released today)