January 2018 - I: Food in Art. Mountain Fashion.

Works by photographer Catherine Losing selected for the 'Food in Art' collection by photo art gallery Lumas British photographer Catherine Losing is probably one of the...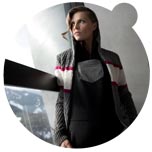 Luis Trenker berg FW18/19 presented with Italian ski racer Manuela Mölgg at Kronplatz, South Tyrol The Italian National Ski Team racer Manuela Mölgg in pieces for...

Austrian cosmetics label 'Hands on Veggies' creates shampoos, shower and body care from naturally fermented ingredients The all-female team members of the recently...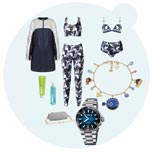 Fashionoffice tip early 2018: Ocean inspired fashion and beauty 'Non toxic!' will become in 2018 probably once again one of the favored zeitgeist expressing lifestyle mottos...

Works by young artists seen at the preview of Art Innsbruck 2018 (25 - 28 January in Tyrol, Austria) ...like the painting 'Tra le mie nuvole' by Elisa Anfuso...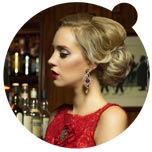 Ball styling trends Viennese 'Hair PR' salon owner Patrick Ruckendorfer teamed up with fashion designer La Hong and photographer Michael Lehner for the presentation...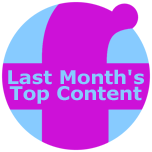 Top (most popular, most viewed) #Fashionoffice content in December 2017
Generated on 1 January 2018; Audience: United States, United Kingdom, Austria,...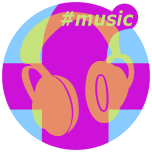 Top Ten Fashionoffice's FashionFeeds #music
Last 7 days: 'Snakes' by Deva Mahal; James Blake cover of Don McLean's 'Vincent'; Kaskade remix of 'Stargazing' ft. Justin Jesso by Kygo;...

Last 30 days: 'The Baptist' by Lauren Auder; 'Rendez-vous' by Dita Von Teese; 'Broken People' by Logic & Rag'n'Bone Man;...


Selected Fashionoffice's SHORT MESSAGES from the temporarily published FashionFeeds (items can be found at the magazine's permanent, chronological archive on fashion.at/mobile).
3 Jan 2018 - Farm-to-table pioneer Alice Waters teaches home cooking with organic, locally grown ingredients via MasterClass
3 Jan 2018 - #Music 'God Save Our Young Blood' ft. Lana Del Rey by BØRNS, album 'Blue Madonna' (out 12 Jan)
3 Jan 2018 - #Music 'Pig' by Clark, from the 'Honey Badger / Pig' single (released via Warp Records)
2 Jan 2018 - #Music electro pop 'Shock Mounted' by Berlin-based producer/songwriter/singer Jinka
1 Jan 2018 - #Music remix by Pomo of Daryl Hall & John Oates' 'I Can't Go For That (No Can Do)', new album announced
1 Jan 2018 - Great Big Story "Fighting Food Waste in Los Angeles"
1 Jan 2018 - #Music 'Back in Time' by Francis and the Lights, album 'Just for Us'
1 Jan 2018 - Top Fashionoffice content during 2017