January 2018 - VII: Sport. Environment. Art.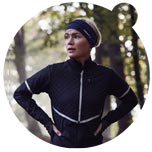 Craft previews AW18/19 items for cycling, running,... and announces the collaboration with the successful German football team Dynamo Dresden. At ISPO Munich,...

Olympic swimmer and ecologist Coralie Balmy ...inspired new 'adidas x Parley' swimwear made of recycled fishnets and raises awareness for the protection of the oceans...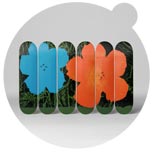 Lumas and The Skateroom present skate decks with art by Andy Warhol, Robert Rauschenberg and Jean-Michel Basquiat for supporting youth projects of Skateistan...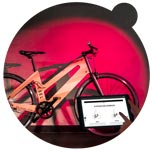 Austrian bicycle brand 'My Esel' is the 'Overall Winner 2018' of the ISPO Brandnew awards ...the list of winners 2018 of the 'ISPO Brandnew' awards in various categories...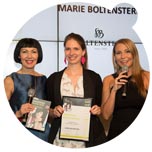 Best fashion & beauty destinations received Enjoy Awards 2018 by Shopping Guide Austria Author Irmie Schüch-Schamburek presented designer Marie Boltenstern...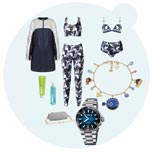 Fashionoffice tip early 2018: Ocean inspired fashion and beauty 'Non toxic!' will become in 2018 probably once again one of the favored zeitgeist expressing lifestyle mottos...

Fashionoffice's geographical map is continued by this year's first location related entries The first layer of the Fashionoffice Map was created in 2009/10. Now, the map...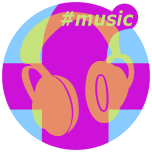 Top Ten Fashionoffice's FashionFeeds #music
Last 30 days: 'Question of Faith' by Black Rebel Motorcycle Club; 'Further Than The Planes Fly' by Eves Karydas; 'Who Are You' by Tune-Yards;...

Last 7 days: 'Who Are You' by Tune-Yards; 'Further Than The Planes Fly' by Eves Karydas; 'On You' by Michael Calfan;...


Selected Fashionoffice's SHORT MESSAGES from the temporarily published FashionFeeds (items can be found at the magazine's permanent, chronological archive on fashion.at/mobile).
26 Jan 2018 - #Music 'Lazy Boy' by Franz Ferdinand, album 'Always Ascending' (9 Feb on Domino Recording)
26 Jan 2018 - #TopOnFashionoffice last 7 days, 26 Jan: Artist Tom Lohner will receive as 'Hete (hetero) of the Year'...
26 Jan 2018 - #Music 'Dead in the Water' by Calexico, album 'The Thread That Keeps Us' (released today)
25 Jan 2018 - #Music 'Candy and Promises' by vocalist, producer Bekon (aka Daniel Tannenbaum), album 'Get With The Times' (via Bekon's Candy And Promises label)
24 Jan 2018 - #Music 'Rebel Heart' by First Aid Kit, album 'Ruins' (out now)
24 Jan 2018 - Innsbruck-based mountain sports gloves brand Zanier and Austrian designer Rebekka Ruétz will present collaborative AW2018/19 collection at ISPO Munich
24 Jan 2018 - #Music 'Staring at the Sun' by Wooden Shjips, album 'V.' (25 May, Thrill Jockey Records)
24 Jan 2018 - Paris Fashion Week: Iris Van Herpen 'Ludi Naturae' (Games of Nature) Haute Couture SS18 inspired by earth's landscapes, aerial photography