February 2018 - I: Urban Adventures.

Fashionoffice Spring 2018 tip: Exploring the elements in sports adventure style
Fashionoffice selected some pieces from new Spring/Summer 2018 collections ...

Campari presents thrilling story about 'The Legend of Red Hand' with film starring Zoe Saldana, Adriano Giannini Zoe Saldana plays photographer traveling the world after 'Red Hand'...

Olympic swimmer and ecologist Coralie Balmy ...inspired new 'adidas x Parley' swimwear made of recycled fishnets and raises awareness for the protection of the oceans...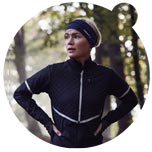 Craft previews AW18/19 items for cycling, running,... and announces the collaboration with the successful German football team Dynamo Dresden. At ISPO Munich,...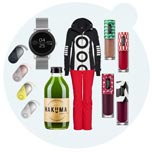 Fashionoffice tip: Fashion, beauty, technics (recently presented at CES) for an active lifestyle Recently at CES 2018, Sony presented the wireless sports headphones...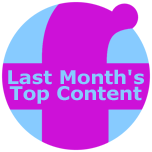 Top (most popular, most viewed) #Fashionoffice content in January 2018
Generated on 1 February 2018; Audience: United States, Austria, Sweden,...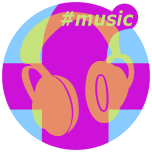 Top Ten Fashionoffice's FashionFeeds #music
Last 30 days: 'Under The Wheels' by Calexico, album 'The Thread That Keeps Us'; 'Heat' by Vienna-based Leyya, album 'Sauna'

Last 7 days: 'Under The Wheels' by Calexico; 'Who Are You' by Tune-Yards; 'Hot Tears' by Pinky Pinky;...


Selected Fashionoffice's SHORT MESSAGES from the temporarily published FashionFeeds (items can be found at the magazine's permanent, chronological archive on fashion.at/mobile).
2 Feb 2018 - #TopOnFashionoffice last 7 days, 2 Feb: Designer Virgil Abloh's first official music released in collaboration with Berlin-based musician Boys Noize;...
2 Feb 2018 - #Music 'Livin' Off the Land' by Justin Timberlake, album 'Man of the Woods' (released today)
2 Feb 2018 - #Music 'Pray For Me' by The Weeknd & Kendrick Lamar, album (soundtrack for the film) 'Black Panther' by Kendrick Lamar (11 Feb)
1 Feb 2018 - Nowness video: German filmmaker Wim Wenders about Polaroid photography
1 Feb 2018 - Video from ISPO Munich, ISPO Cup was handed out to Gert Boyle, Columbia Sportswear
31 Jan 2018 - #Music 'Rose On Top Of The World' by The Men, album 'Drift' (2 Mar)
31 Jan 2018 - AdWeek about the 'Alexa Loses Her Voice' Amazon Super Bowl spot with Jeff Bezos, Cardi B, Sir Anthony Hopkins,...
31 Jan 2018 - Bangladesh Fashionology Summit (12 Feb) about factory of the future, robots, cobots, AI and data, virtual reality, smart fabrics,...
30 Jan 2018 - #Music video 'Skylarking' by FACS, album 'Negative Houses' (30 Mar)
30 Jan 2018 - #Music video filmed in Paris, Berlin,... 'Bike Dream' by Rostam (announces tour dates: CA, US, FR, DE, UK,...)
30 Jan 2018 - #Music 'All Melody' by Nils Frahm, title track of the new album (out now)
29 Jan 2018 - #Music 'Supermarine' from the original soundtrack (Oscar 2018 nominated) by Hans Zimmer for the movie 'Dunkirk'