February 2018 - III: Iron Curtain. Ferris Wheel.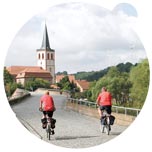 'Iron Curtain Trail' cycle route ...is one of the projects presented at 'Unbuilding Walls' at the German Pavilion at Venice Biennale Architecture (May - November 2018)...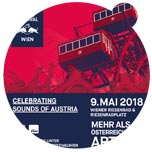 Red Bull Music Festival celebrates 'Sounds of Austria' at Great Ferris Wheel, Vienna ...with groups known from classical interpretations, dialect songs, hip-hop, or electronic music on 9 May...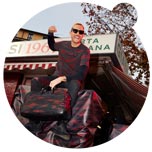 DJ Mazay is one of the selected influencers ...who present the 'Diesel X AC Milan' capsule collection with the football team's Rossoneri Devil inspired red-black camo-fire...

Campari presents thrilling story about 'The Legend of Red Hand' with film starring Zoe Saldana, Adriano Giannini Zoe Saldana plays famous photographer...

Fashionoffice Spring 2018 tip: Exploring the elements in sports adventure style Fashionoffice selected some pieces from new Spring/Summer 2018 collections...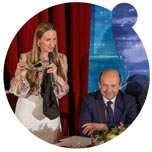 Dance friendly golden ballerinas by Humanic available at Vienna Opera Ball Ball organizer Maria Grossbauer and Wiener Staatsoper director Dominique Meyer...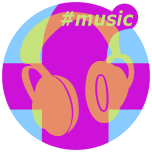 Top Ten Fashionoffice's FashionFeeds #music
Last 7 days: 'Rose On Top Of The World' by The Men, album 'Drift'; 'Livin' Off the Land' by Justin Timberlake, album...;...

Last 30 days: 'Surface to Air' ft. Self Esteem by Django Django; 'Lazy Boy' by Franz Ferdinand; 'Typical' ft. Jordan Rakei by Nightmares On Wax;...


Selected Fashionoffice's SHORT MESSAGES from the temporarily published FashionFeeds (items can be found at the magazine's permanent, chronological archive on fashion.at/mobile).
7 Feb 2018 - #Music video 'All The Stars' by Kendrick Lamar & SZA, album 'Black Panther' (9 Feb)
7 Feb 2018 - Vogue video 'Showpony', portrait of figure skater Ashley Wagner, directed by Liza Mandelup
7 Feb 2018 - Olympic Channel insights into preparations for PyeongChang Opening Ceremony: comfort kits for fans include poncho, beanie, blanket, and hot pack seat...
7 Feb 2018 - #Music Spotify 'Secret Genius' series (presents people behind successful music): Justin Tranter's songs for Justin Bieber, Selena Gomez, Imagine Dragons, John Legend,...
6 Feb 2018 - #Music video 'Slide' ft. Yudimah by Parisian producer, electronic musician Uppermost, album 'Perseverance' (23 Mar via Uppwind Records)