February 2018 - VI: Impact of Research.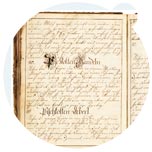 Citizen scientists transcribe historical cook book ...for the publication at the 'Online Collections' of the Austrian Museum of Folk Life and Folk Art (Volkskundemuseum) in Vienna...

Behind the scenes at Elfie Semotan's campaign shooting for early 20th century inspired 'Arthur Arbesser X Vienna' collection Designer Arthur Arbesser's tribute to Viennese Modernism...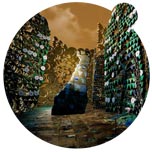 Austro-British filmmaker Frederick Baker's virtual reality experience 'Klimt's Magic Garden' deciphers Gustav Klimt's work via interactive journey at MAK Vienna...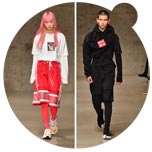 Sportswear brand by former Olympic athlete Li-Ning presented F/W 2018 at Tmall China Day during New York Fashion Week Men's ...inspired by Wu Dao and Taoism...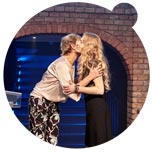 Couture label ZOË by Inge Cecka received 'Austrian Wedding Award 2018' ...in the category 'Best Wedding Gown Design'. The award was founded by a wedding planner...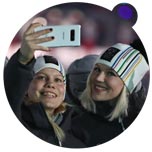 Samsung equipped PyeongChang Olympians with the games' official phone for capturing best moments,... Olympians from Austria, Victoria Hahn and Valerie Kleiser,...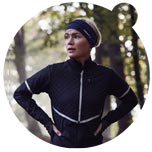 Craft previews AW18/19 items for cycling, running,... and announces the collaboration with the successful German football team Dynamo Dresden. At ISPO Munich,...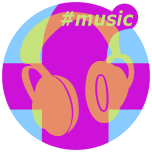 Top Ten Fashionoffice's FashionFeeds #music
Last 7 days: 'Heute Will Ich Frei Sein' by German photographer Wolfgang Tillmans; 'The Wolf' by The Spencer Lee Band;...

Last 30 days: playlist on occasion of Museum Ludwig exhibition of photos by Pirkle Jones, Ruth-Marion Baruch of 1960s, Black Panther movement...


Selected Fashionoffice's SHORT MESSAGES from the temporarily published FashionFeeds (items can be found at the magazine's permanent, chronological archive on fashion.at/mobile).
17 Feb 2018 - Burberry live show from London Fashion Week, today 5pm GMT
17 Feb 2018 - Nowfashion "How Big Data Is Transforming NYFW"
16 Feb 2018 - #Music 'Look Back' ft. DRAM by Diplo
16 Feb 2018 - #Music 'Sister' (Radio Edit) ft. Corinne Bailey Rae by Tracey Thorn, album 'Record' (2 March)
16 Feb 2018 - #TopOnFashionoffice last 7 days, 16 Feb: H&M Conscious Exclusive collection inspired by home of 19th/20th century design & artist couple Karin & Carl Larsson
15 Feb 2018 - #Music 'Come Let Us' ft. Gregory Whitehead (vocals from 80s cassette 'Disorder Speech') by Mark Pritchard, album 'The Four Worlds' (23 March on Warp)
15 Feb 2018 - ParismodesTV from NYFW: Runway presentation Coach women, men AW 2018/19