February 2018 - VIII: Motor.

MOTOR Portraits by Xiomara Bender exhibited for Ethiopian weaver/loom charity at 'Drive' Volkswagen space in Berlin Xiomara Bender and Sophie Charlotte Conrad...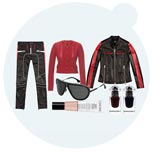 MOTOR Fashionoffice tip SS18 inspired by motorcycling It's the best time to schedule the maintenance service for the motorbike at the garage or to plan the next tour...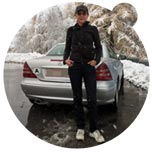 MOTOR South Tyrol tour, part 3: Women as drivers of cabriolets, the depiction of women in art,... are themes in fashion and women's magazines of the years 1866, 1867...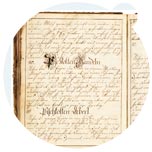 Citizen scientists transcribe historical cook book ...for the publication at the 'Online Collections' of the Austrian Museum of Folk Life and Folk Art (Volkskundemuseum) in Vienna...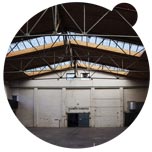 Sound, music highlights at Wiener Festwochen (11 May - 17 June, Vienna): Ryoji Ikeda, Hyperreality (3-days Club Culture Festival), New Order + Liam Gillick

Behind the scenes at the 'Arthur Arbesser X Vienna' campaign shooting by photographer Elfie Semotan Semotan's work is exhibited at museums and she has already...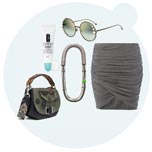 Fashionoffice tip Spring18: Fashion, jewelry, beauty Short skirt, long skirt, slim cut or wide; the range of fashionable styles is diverse in Spring 2018 such as seen at...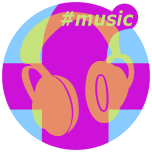 Top Ten Fashionoffice's FashionFeeds #music
Last 30 days: 'Heute Will Ich Frei Sein' by German photographer Wolfgang Tillmans; 'Surface to Air' ft. Self Esteem by Django Django; 'Finally' by Franz Ferdinand;...

Last 7 days: 'Come Let Us' ft. Gregory Whitehead (vocals from 80s cassette 'Disorder Speech') by Mark Pritchard; 'If All I Was Was Black' by Mavis Staples;...


Selected Fashionoffice's SHORT MESSAGES from the temporarily published FashionFeeds (items can be found at the magazine's permanent, chronological archive on fashion.at/mobile).
24 Feb 2018 - #Music 'White Flag' by Bishop Briggs
23 Feb 2018 - #TopOnFashionoffice last 7 days, 23 Feb: Citizen scientists transcribe historical cook book...
23 Feb 2018 - Milan Fashion Week: Prada FW18 women's wear in reflecting neon colors, the 'Nocturne' show space references the city of Milan at night
23 Feb 2018 - #Music girl power dance video, 80s glamorous club fashion 'Make Me Feel' by Janelle Monáe, album 'Dirty Computer' (27 April)
23 Feb 2018 - #Music 'Didn't Know Better' (Short Edit) feat. Ronika by Lindstrøm (released today)
22 Feb 2018 - #Music video 'Caught In A Wave' by Simian Mobile Disco, album 'Murmurations' (11 May)
22 Feb 2018 - ParismodesTV from Milan Fashion Week, runway and interview: Arthur Arbesser AW18/19 women's wear