March 2018 - I: Yoga. Fashion. Photo.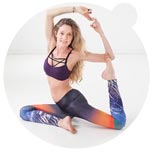 Activities at Raphaela Pruckner's 'Hot Yoga' studios in Vienna: Yoga teacher training, workshops with traveling yoga teacher Adell Bridges, Hot Sculpt,...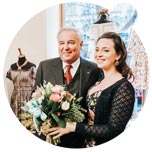 Insights into the re-opened Lena Hoschek store in Graz, Styria The governor of Styria Hermann Schützenhöfer visited the store opening of Austrian designer Lena Hoschek...

Behind the scenes at the 'Arthur Arbesser X Vienna' campaign shooting by photographer Elfie Semotan Semotan's work is exhibited at museums and she has already...

Portraits by Xiomara Bender exhibited for Ethiopian weaver/loom charity at 'Drive' Volkswagen space in Berlin Xiomara Bender and Sophie Charlotte Conrad...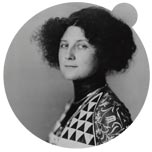 Fashion photographer of early/mid-20th century Madame d'Ora at MKG Hamburg and at Leopold Museum Vienna ...portraits such as the one of Emilie Flöge who counts to...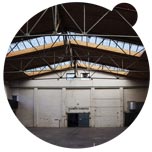 Sound, music highlights at Wiener Festwochen (11 May - 17 June, Vienna): Ryoji Ikeda, Hyperreality (3-days Club Culture Festival), New Order + Liam Gillick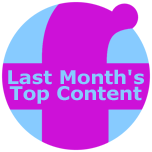 Top (most popular, most viewed) #Fashionoffice content in February 2018
Generated on 1 March 2018; Audience: United States, Austria, Germany,...

Fashionoffice's geographical map ...allows browsing articles in a chronological order or via map points...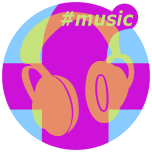 Top Ten Fashionoffice's FashionFeeds #music
Last 7 days: Girl power dance video, 80s glamorous club fashion 'Make Me Feel' by Janelle Monáe, album 'Dirty Computer';...

Last 30 days: video 'I've Got a Future' Nick Cave & Warren Ellis rework ft. Gavin Clark by Toydrum, directed by Jack Weatherley;...


Selected Fashionoffice's SHORT MESSAGES from the temporarily published FashionFeeds (items can be found at the magazine's permanent, chronological archive on fashion.at/mobile).
3 Mar 2018 - #Music 'Daylight' by swim good now with Daniela Andrade, Ryan Hemsworth, Lontalius & olli, album announced for May
3 Mar 2018 - #Music 'A Dark Cloud Is Coming' ft. Apollo Jane by Moby, album 'Everything Was Beautiful And Nothing Hurt' (out now)
2 Mar 2018 - #Music video 'Frontline' by Kelela (at the programme of Wiener Festwochen on 25 May, Vienna)
2 Mar 2018 - NamelessTV: Sister Mary Kenneth Keller, 1st American woman who earned PhD in computer science, co-developed BASIC programming language
2 Mar 2018 - #Music 'Toy' by Young Fathers, album 'Cocoa Sugar' (9 March via Ninja Tune)
2 Mar 2018 - #TopOnFashionoffice last 7 days, 2 March: Fashionoffice recipe SS18 'Mixed vegetable salad'...
2 Mar 2018 - #Music 'Over and Over and Over' by Jack White, album 'Boarding House Reach' (23 March)
1 Mar 2018 - Great Big Story 'Celebrating Women's History Month' collection: Portrait 'Blowing Up Stereotypes With a Chemistry Professor'
1 Mar 2018 - #Music video 'Physical' by Juliana Hatfield (Olivia Newton-John Cover), album 'Juliana Hatfield Sings Olivia Newton-John' (13 April)
1 Mar 2018 - #Music 'TalkTalk' by A Perfect Circle, album 'Eat The Elephant' (20 April)
1 Mar 2018 - Paris Fashion Week: Dries Van Noten FW18/19
28 Feb 2018 - Paris FW: Lacoste men's and women's FW18/19 (Golf de Chantaco, gardening, nature inspired outdoor style, shirts make aware of endangered species)