March 2018 - II: Vintage. Food. Babycare.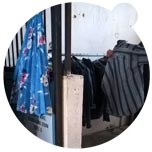 Handpicked vintage clothes from various decades seen at the traveling pop-up event 'Vinokilo' in Vienna The concept of Vinokilo is driven by the idea to preserve fashion...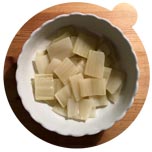 Fashionoffice healthy diet recipe: Mangold salad with similar fine taste like asparagus for fish, meat... The recipe was contributed by a friend of Fashionoffice...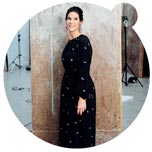 Vienna-based internationally distributing organic babycare label 'Alma' expands via drugstore chain and eCommerce Isabel Zinnagl, founder of the certified...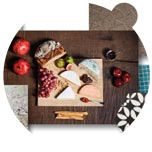 Brunch with food on materials created by partners of the 3-day event 'Formdepot Salon' in Vienna The brunch happens under the theme 'The Value of the Surface'...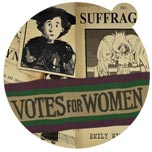 International 'Tricky Women' festival focuses on political and documentary animation films ...such as 'Who was Emmeline Pankhurst?' by British director Katie Steed...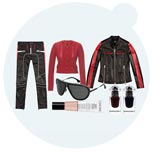 Fashionoffice tip SS18 inspired by motorcycling It's the best time to schedule the maintenance service for the motorbike at the garage or to plan the next tour...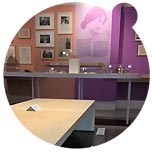 Vienna Insight: Life and lifestyle of beauty pioneer Helena Rubinstein exhibited by Jewish Museum at Museum Judenplatz ...around 300 artefacts from powder cases, mascara...

'Woman in Gold' by Kilian pays homage to Gustav Klimt's portrait of art patron Adele Bloch-Bauer The iconic artwork from 1907 is also known as 'Woman in Gold'. It was confiscated by the Nazis in 1938, became later part of the Galerie Belvedere in Vienna...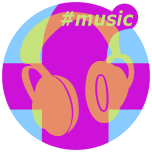 Top Ten Fashionoffice's FashionFeeds #music
Last 7 days: 'Physical' by Juliana Hatfield (Olivia Newton-John Cover), album 'Juliana Hatfield Sings Olivia Newton-John' (13 April);...

Last 30 days: 'The Wolf' by The Spencer Lee Band, from 'Fifty Shades Freed' original motion picture soundtrack


Selected Fashionoffice's SHORT MESSAGES from the temporarily published FashionFeeds (items can be found at the magazine's permanent, chronological archive on fashion.at/mobile).
6 Mar 2018 - British Vogue about Akris FW18; designer Albert Kreimler was inspired by feminism in Vienna 100 years ago, Gustav Klimt, Egon Schiele
6 Mar 2018 - Boiler Room: Video about pioneer of electronic music Daphne Oram
6 Mar 2018 - #Music 'Kissing Tree' by The Spencer Lee Band
6 Mar 2018 - #Music jazz-psychedelic-trip-hop 'Seize The Day' ft. Just Jack by British band The Herbaliser, album 'Bring Out the Sound' (out now)
5 Mar 2018 - Video: Sonia Rykiel (launched 1968 in Paris) AW18/19 by Julie de Libran pays homage to post punk (ends with live music by Bananarama)
5 Mar 2018 - Video Jimmy Kimmel at the Oscars: Mark Bridges (Oscar Costume Design for 'Phantom Thread') won for shortest speech a jet ski
5 Mar 2018 - #Music 'The Blue Marble' by GUM (aka Tame Impala's Jay Watson), album 'The Underdog' (6 April)
3 Mar 2018 - Paris Fashion Week: Yohji Yamamoto Autumn/Winter 2018/19 (music by Yohji Yamamoto)