March 2018 - III: Traveling the World.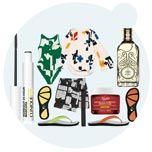 Fashionoffice Spring/Summer 2018 tip inspired by traveling the world: Japan, Hawaii, Vietnam, India In Vienna, people enjoy the first warm sun rays sitting in café gardens...

Trendy SS2018 'Experiencing the Wind' activities in Austria seen at a lake in the Puszta and over the Alps Let's start in Austria's East in the Pannonian steppe (Hungarian 'Puszta')...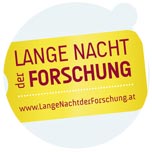 Creativity, fashion and textile related events at the Long Night of Research (Lange Nacht der Forschung) on 13 April in Austria Fashionoffice browsed through the...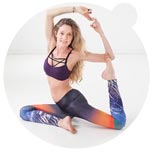 Activities at Raphaela Pruckner's 'Hot Yoga' studios in Vienna: Yoga teacher training, workshops with traveling yoga teacher Adell Bridges, Hot Sculpt,...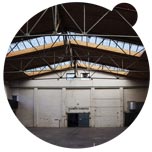 Sound, music highlights at Wiener Festwochen (11 May - 17 June, Vienna): Ryoji Ikeda, Hyperreality (3-days Club Culture Festival), New Order + Liam Gillick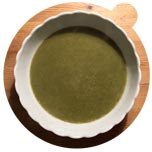 Fashionoffice healthy diet recipe: Mangold soup Mangold or chard is often compared to spinach as it's rich on A and C vitamins and minerals (magnesium, iron,...) ...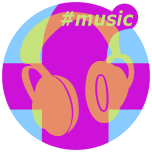 Top Ten Fashionoffice's FashionFeeds #music
Last 7 days: 'The Blue Marble' by GUM (aka Tame Impala's Jay Watson), album 'The Underdog' (6 April);...

Last 30 days: Spotify 'Secret Genius' series (presents people behind successful music): Justin Tranter's songs for Justin Bieber, Selena Gomez, Imagine Dragons, John Legend,...


Selected Fashionoffice's SHORT MESSAGES from the temporarily published FashionFeeds (items can be found at the magazine's permanent, chronological archive on fashion.at/mobile).
12 Mar 2018 - About 'The Uncensored Playlist' with video portraits of journalists who contributed texts to the playlist
12 Mar 2018 - #Music censored articles as uncensored pop songs 'The Uncensored Playlist' by Reporters Without Borders Germany, World Day Against Cyber Censorship
12 Mar 2018 - #Music 'In My View' by Young Fathers, album 'Cocoa Sugar' (out now)
12 Mar 2018 - #Music 'Neighborhood' by Her, album 'Her' (30 Mar)
11 Mar 2018 - #Music 'Egg and Soldiers' by Cosmo Sheldrake, album 'The Much Much How How And I' (6 Apr)
10 Mar 2018 - Vimeo Staff Pick Premiere, comedy/drama about losing the senses: 'Mountain Fever' (German 'Bergfieber') by director Frédéric Hambalek
10 Mar 2018 - #Music 'Formidable Cool' (Edit) by Wolf Alice (on tour: Mar, Apr... in US; June, July,.. in EU;...)
10 Mar 2018 - The Guardian: Review documentary 'Bombshell: The Hedy Lamarr Story' about Hollywood actress who invented basis of Bluetooth and wifi
9 Mar 2018 - #Music 'We Keep On Running' by What So Not & Toto, album 'Not All The Beautiful Things' (released today)
9 Mar 2018 - #Music (video, streaming, download) 'Hey Sister' ft. Deep Throat Choir by Simian Mobile Disco, album 'Murmurations' (11 May)
9 Mar 2018 - #TopOnFashionoffice last 7 days, 9 March: Couture label ZOË by Inge Cecka received 'Austrian Wedding Award 2018';...
9 Mar 2018 - #Music 'Baby I'm A Queen' by Sofi Tukker, album 'Treehouse' (13 April)
8 Mar 2018 - 'Outlaw Diaries III - Wild Wild East' German mountain biker Patrick 'Bengel' Rasche riding down volcanoes in Kamchatka, Russia
7 Mar 2018 - #Music 'Hell-On' by Neko Case, title track of the upcoming album (1 June)