March 2018 - VI: Flower Crowns. Colors. Jewelry.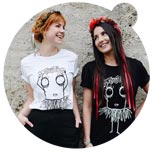 The 'We Are Flowergirls X Quipster' flower crowns are inspired by Salzburg and Vienna
Guess, which of the cities is represented with strikingly red big flowers?

Fashionoffice Spring 2018 tip: COLORS! The range of this year's trendy fashion colors is wide and manifold; fashion has definitely said goodbye to confining 'trend-dictates'...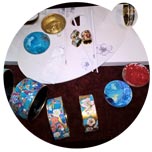 New views on details of paintings by Van Gogh, Gustav Klimt, Alphonse Mucha, Claude Monet Fashion.at visited the Freywille jewelry SS18 presentation...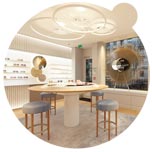 Labvert's interior design for new Dior eyewear boutique in Paris evokes ideas of a sunny warm day at a natural beach Vienna-based architecture and design studio Labvert...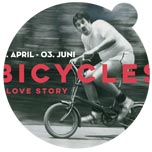 Exhibition 'Bicycles! A Love Story' (28 Apr - 3 Jun) Sustainable infrastructure professionals of the R20 Austrian World Summit (15 May, Vienna) will like the exhibition...

Culture of cycling exhibition on occasion of '2018 UCI Road World Championships' in Tyrol 'Fresh Air? Freedom! Bicycle!' spans from technology- and culture-historical...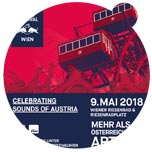 Red Bull Music Festival celebrates 'Sounds of Austria' ...with groups known from classical interpretations, dialect songs, hip-hop, or electronic music on 9 May in Vienna...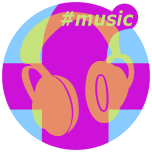 Top Ten Fashionoffice's FashionFeeds #music
Last 7 days: censored articles as uncensored pop songs 'The Uncensored Playlist' by Reporters Without Borders;...

Last 30 days: 'Seize The Day' ft. Just Jack by The Herbaliser; 'In My View' by Young Fathers; 'Top Off' by DJ Khaled ft. JAY Z, Future, Beyoncé;...


Selected Fashionoffice's SHORT MESSAGES from the temporarily published FashionFeeds (items can be found at the magazine's permanent, chronological archive on fashion.at/mobile).
20 Mar 2018 - #Music video 'Love Said (Let's Go) by 77:78, album 'Jellies' (release in summer)
20 Mar 2018 - Great Big Story report from a Swedish farm where ingredients for master chefs are developed from old recipes
19 Mar 2018 - H&M presents Spring18 with Winona Ryder and Elizabeth Olsen in dance film, shot in Buenos Aires
18 Mar 2018 - #Music single 'Hue' / 'Nil' by Sohn (out now; tour starts in April: NL, FR, DE, CH, AT, PL, HU, UK,...)