March 2018 - VII: Glasses For Running. Jewelry For Marriage.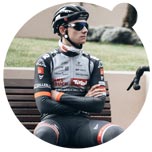 Unbreakable glasses presented by Gloryfy for upcoming sports events like Wings For Life World Run 2018 ...presented with Tirol Cycling Team members...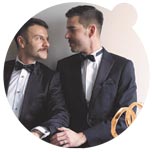 Austrian jewelry label Oscar & Filu presents same-sex and opposite-sex wedding ring collection 'MARRY new' The campaign image references the new possibility of...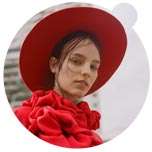 Fashion Department, University of Applied Arts Vienna 'Show Angewandte 18'
...with photos by Kim Jakobsen To depicting fashion by students like Patricia Narbon...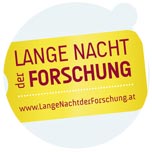 Creativity, fashion and textile related events at the Long Night of Research (Lange Nacht der Forschung) on 13 April in Austria Fashionoffice browsed through the...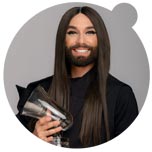 Public and expert jury votes will be counted in weighted 50 : 50 relation for Amadeus Austrian Music Awards Conchita Wurst will be the host of the Amadeus show...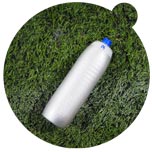 Squeezable titanium drink bottle 'Keego' reached funding goal on Kickstarter in 24 hours The Keego bottle was designed in Vienna especially for sports activities...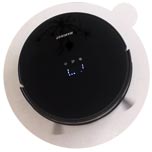 Traditional 'Easter Cleaning' (German 'Osterputz') during Holy Week (Karwoche, 25 - 31 March) done by robots The motto of this week is 'Everything fresh and clean'!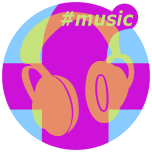 Top Ten Fashionoffice's FashionFeeds #music
Last 30 days: video surreal spaces 'Voyage Libre' ft. LouLou Ghelichkhani by Thievery Corporation, album 'Treasures from the Temple' (20 Apr)

Last 7 days: 'Done For Me' ft. Kehlani by Charlie Puth; 'Little Woman' by Twin Shadow; 'Perseverance' ft. Harry Pane by Uppermost;...


Selected Fashionoffice's SHORT MESSAGES from the temporarily published FashionFeeds (items can be found at the magazine's permanent, chronological archive on fashion.at/mobile).
26 Mar 2018 - Highsnobiety "Virgil Abloh Confirmed as Louis Vuitton Menswear Designer"
25 Mar 2018 - #Music video directed by Oscar-nominated Austrian filmmaker Virgil Widrich for 'Be my rebel' by Nena & Dave Stewart
25 Mar 2018 - #Music film for the debut album of Chloe x Halle 'The Kids Are Alright' (out now)
25 Mar 2018 - #Music Pitchfork Best New Track 'High Horse' (lyric video) by Kacey Musgraves, album 'Golden Hour' (30 Mar)
25 Mar 2018 - Vogue Video "Praise Be! The 28 Best Looks From the Paris Collections"
23 Mar 2018 - Brandon Li's short film 'The Hong Kong Tram'; insights into tram-craftsmanship and sightseeing with world explorer Kobe Lee
23 Mar 2018 - #TopOnFashionoffice last 7 days, 23 March: Public and expert jury votes will be counted in weighted 50 : 50 relation for Amadeus Austrian Music Awards...
23 Mar 2018 - #Music 'Say Amen (Saturday Night)' by Panic! At The Disco, album 'Pray For The Wicked' (22 June)
22 Mar 2018 - #Music 'Illumination' ft. Róisín Murphy by DJ Koze, album 'Knock Knock' (4 May)