March 2018 - VIII: Cars & Shoes. Messages & Pencils.

Havaianas sponsorship of Sahara Force India F1 Team is inspired by the new Halo system of the racing cars The new F1 'Halo' system - a titanium frame at the cockpit...

The fashion of hand-written personal messages and pencils In times of discussions about the possible illegal processing of data derived from information posted by...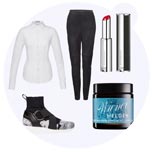 Style tip Spring 2018: Black & White Black & white is a classical non-color choice! By combining it with couture sneakers, the clean and elegant black & white outfit gets...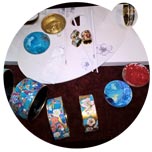 New views on details of paintings by Van Gogh, Gustav Klimt, Alphonse Mucha, Claude Monet Fashion.at visited the Freywille jewelry SS18 presentation...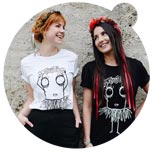 The 'We Are Flowergirls X Quipster' flower crowns are inspired by Salzburg and Vienna Guess, which of the cities is represented with strikingly red big flowers?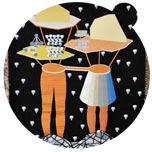 Artist Otobong Nkanga explores via consumer products ...relationship between Africa and Western world at 'To Dig A Hole That Collapses Again' exhibition at MCA Chicago...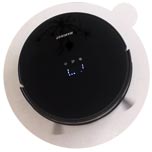 Traditional 'Easter Cleaning' (German 'Osterputz') during Holy Week (Karwoche, 25 - 31 March) done by robots The motto of this week is 'Everything fresh and clean'!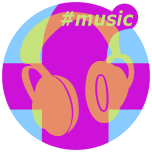 Top Ten Fashionoffice's FashionFeeds #music
Last 30 days: video surreal spaces 'Voyage Libre' ft. LouLou Ghelichkhani by Thievery Corporation, album 'Treasures from the Temple' (20 Apr)

Last 7 days: 'Done For Me' ft. Kehlani by Charlie Puth; 'Little Woman' by Twin Shadow; 'Perseverance' ft. Harry Pane by Uppermost;...


Selected Fashionoffice's SHORT MESSAGES from the temporarily published FashionFeeds (items can be found at the magazine's permanent, chronological archive on fashion.at/mobile).
29 Mar 2018 - Vimeo Staff Pick Premiere/Week: 'Irony' by NY-based filmmaker Amy Nicholson "...ideas she developed while riding her bike around the city,..."
29 Mar 2018 - #Music 'Happy Without Me' by Chloe x Halle ft. Joey Bada§§, album 'The Kids Are Alright'
28 Mar 2018 - Victoria & Albert Museum introduces into 'Dragon Robe' (Qing dynasty, China) and how it inspires fashion designers
28 Mar 2018 - #Music 'Poor Boy' by Belle & Sebastian, EP 'How to Solve Our Human Problems' (out now)
26 Mar 2018 - #Music video 'Bad Bad News' by Leon Bridges, album 'Good Thing' (4 May)