April 2018 - II: Nutrition. Fitness. Wedding.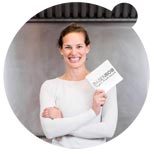 Fitness tips by Philippa Lovrek, nutrition expert and CEO of breakfast-lunch-dinner delivery service Basenbox According to the expert, the detoxifying effects...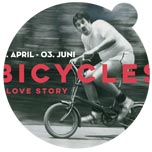 Exhibition 'Bicycles! A Love Story' (28 Apr - 3 Jun) Sustainable infrastructure professionals of the R20 Austrian World Summit (15 May, Vienna) will like the exhibition...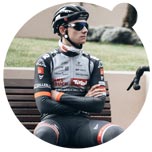 Unbreakable glasses presented by Gloryfy with Tirol Cycling Team for upcoming sports events like Wings For Life World Run 2018 (6 May), Vienna City Marathon (22 April),...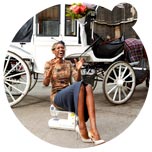 Tiberius teamed up with headwear maker Alwa Petroni ...and photographer Vrinda Jelinek for the presentation of tailor made 'Vienna City Bride' wedding styles...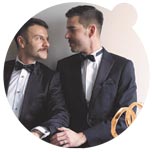 Austrian jewelry label Oscar & Filu presents same-sex and opposite-sex wedding ring collection 'MARRY new' The campaign image references the new possibility of...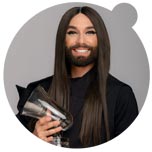 Public and expert jury votes will be counted in weighted 50 : 50 relation for Amadeus Austrian Music Awards Conchita Wurst will be the host of the Amadeus show (26 April)...

The fashion of hand-written personal messages and pencils In times of discussions about the possible illegal processing of data derived from information posted by...

Havaianas sponsorship of Sahara Force India F1 Team is inspired by the new Halo system of the racing cars The new F1 'Halo' system - a titanium frame at the cockpit...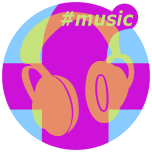 Top Ten Fashionoffice's FashionFeeds #music
Last 7 days: 'Don't Delete The Kisses' (Tourist Remix) by Wolf Alice; 'I Was Never There' by The Weeknd and Gsaffelstein;...

Last 30 days: 'The Uncensored Playlist' by Reporters Without Borders Germany; 'Formidable Cool' (Edit) by Wolf Alice; 'Neighborhood' by Her;...


Selected Fashionoffice's SHORT MESSAGES from the temporarily published FashionFeeds (items can be found at the magazine's permanent, chronological archive on fashion.at/mobile).
4 Apr 2018 - #Music 'Bone Dry' by Eels, album 'The Deconstruction' (6 April)
4 Apr 2018 - #Music 'Wings' by Jamie Isaac, album '(04:30) IDLER' (1 June)
2 Apr 2018 - #Music 'Wonder Woman' by Kacey Musgraves, album 'Golden Hour' (out now)