April 2018 - III: Hair. Swim. Summer.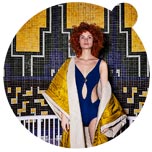 SS18 hairstyles and 'Pastellization' coloring by Steinmetz-Bundy Privatsalon ...presented with campaign photographed by Hilde van Mas at Art Déco swimming pool...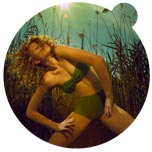 Margaret and Hermione swimwear SS18 staged with expressive dance move film and images by Irina Gavrich 'Women' pays homage to women who are fighting for...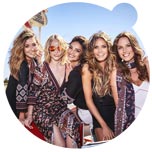 Preview 'esmara by Heidi Klum' Summer 18 collection #LETSLOVESUMMER for Lidl ...inspired by bohemian style and the lifestyle of California, Heidi Klum's home of choice...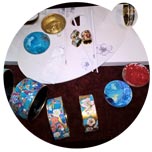 New views on details of paintings by Van Gogh, Gustav Klimt, Alphonse Mucha, Claude Monet Fashion.at visited the Freywille jewelry SS18 presentation...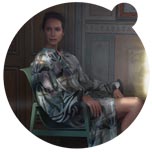 H&M Conscious Exclusive collection inspired by home of 19th/20th century design & artist couple Karin & Carl Larsson ...presented with Christy Turlington Burns...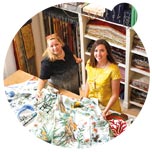 Interior textiles with historical and modern patterns seen at ...arts & crafts directory of Austrian castle magazine 'Schlossseiten'. 'Staltner & Fürlinger' store...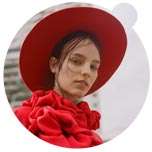 Fashion Department, University of Applied Arts Vienna 'Show Angewandte 18' ...with photos by Kim Jakobsen To depicting fashion by students like Patricia Narbon...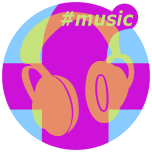 Top Ten Fashionoffice's FashionFeeds #music
Last 30 days: 'The Uncensored Playlist' by Reporters Without Borders Germany; 'Formidable Cool' (Edit) by Wolf Alice; 'Neighborhood' by Her;...

Last 7 days: 'Don't Delete The Kisses' (Tourist Remix) by Wolf Alice; 'I Was Never There' by The Weeknd and Gsaffelstein;...


Selected Fashionoffice's SHORT MESSAGES from the temporarily published FashionFeeds (items can be found at the magazine's permanent, chronological archive on fashion.at/mobile).
7 Apr 2018 - #Music 'Bitter Rivals' by Lowell, album 'Lone Wolf' (out now)
6 Apr 2018 - Fashion film 'So They Say' for Alejandra Alonso Rojas SS18, poetry by Rosalía de Castro from 'They say that the plants do not speak'
6 Apr 2018 - Registration open: Christie's Education online course 'History of Jewellery Design: 1880 to Now'; Belle Epoque, Art Nouveau,... up to Contemporary
6 Apr 2018 - #TopOnFashionoffice last 7 days, 6 April: Children's tip & girl fashion SS18 - Reading & sharing books and flora & fauna patterns...
6 Apr 2018 - #Music 'Batshit' by Sofi Tukker, album 'Treehouse' (13 Apr)
5 Apr 2018 - #Music 'War Face' by Lowell, album 'Lone Wolf' (6 April)
5 Apr 2018 - #Music Brittany Campbell's self-animated video for her song 'My Garden', album 'Stay Gold' (28 April)