April 2018 - IV: Concept Store. Cooking Hotspot.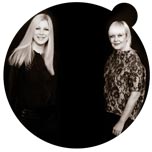 'Not Another' concept store by Elvyra Geyer and Zigi Mueller-Matyas ...opens with two exhibitions on 2 May at Ringstrassen-Galerien in Vienna. The creative headz duo...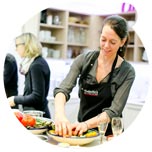 Viennese cooking hotspot and spice factory Babette's ...founder Nathalie Pernstich-Amend about the creative act of preparing meals in a team and a cuisine culture related book tip...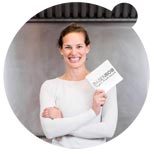 Fitness tips by Philippa Lovrek, nutrition expert and CEO of breakfast-lunch-dinner delivery service Basenbox According to the expert, the detoxifying effects...

Trendy SS2018 'Experiencing the Wind' activities in Austria seen at a lake in the Puszta and over the Alps Let's start in Austria's East in the Pannonian steppe (Hungarian 'Puszta')...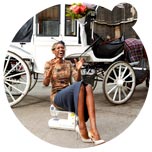 Tiberius teamed up with headwear maker Alwa Petroni ...and photographer Vrinda Jelinek for the presentation of tailor made 'Vienna City Bride' wedding styles...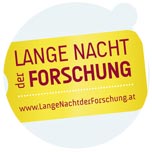 Creativity, fashion and textile related events at the Long Night of Research (Lange Nacht der Forschung) on 13 April in Austria Fashionoffice browsed through the...

The fashion of hand-written personal messages and pencils In times of discussions about the possible illegal processing of data derived from information posted by...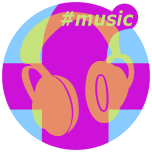 Top Ten Fashionoffice's FashionFeeds #music
Last 30 days: 'Happy Without Me' by Chloe x Halle ft. Joey Bada§§; 'Nostalgia' by MØ; 'Perfect - Choo Choo' by Flying Lotus in collaboration with...;...

Last 7 days: 'Wonder Woman' by Kacey Musgraves; 'Wings' by Jamie Isaac; 'Bone Dry' by Eels;...


Selected Fashionoffice's SHORT MESSAGES from the temporarily published FashionFeeds (items can be found at the magazine's permanent, chronological archive on fashion.at/mobile).
10 Apr 2018 - #Music 'The Deconstruction' by Eels, title track of the new album (out now)
10 Apr 2018 - Quartz "How to watch Mark Zuckerberg's Congressional testimonies online"
10 Apr 2018 - Great Big Story video report 'Searching for Madrid's Secret Chinese Restaurant'
9 Apr 2018 - #Music Pitchfork Best New Track (stylish video featuring celebrities) 'Nice For What' by Drake
9 Apr 2018 - Vitra Design Museum presents nightclub architecture, art, fashion (Halston, Vivienne Westwood,...) at 'Night Fever. Designing Club Culture 1960 – Today'
9 Apr 2018 - #Music 'Sylvia Says' (Tensnake Remix) by Charlotte Gainsbourg