May 2018 - IV: Social Media. Dance Festival.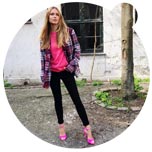 Influencer marketing agency 'Social Zoo' co-founder Pernille Teisbaek's selection of SS2018 Amazon Fashion Soon after the information about the collaboration between...

How to participate for lower costs at workshops, parties of dance festival ImpulsTanz, Vienna ...and receive discount on tickets at theatres, museums until the end of 2018...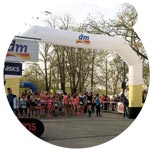 Impressions from the 'Frauen Fun Run', the Women's Fun Run ...one of the pre-events of the upcoming Asics Austrian Women's Run (Österr. Frauenlauf, 27 May) in Vienna...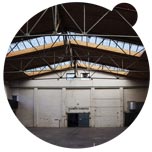 Sound, music highlights at Wiener Festwochen (11 May - 17 June, Vienna): Ryoji Ikeda, Hyperreality (3-days Club Culture Festival), New Order + Liam Gillick

The fashion of hand-written personal messages and pencils In times of discussions about the possible illegal processing of data derived from information posted by...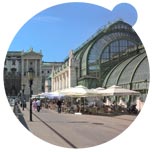 Fashion.at gastro tip Vienna 2018: Café, brasserie, bar 'Palmenhaus' at the Hofburg Palace garden 'Burggarten' once created by the 'Flower Emperor' Franz I...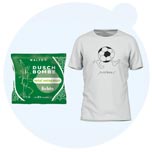 Beauty and fashion tips inspired by Fifa World Cup Russia Austrian shower tab producer Waltz 7 andr German fashion brand s.Oliver sent tips inspired by the football event...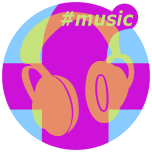 Top Ten Fashionoffice's FashionFeeds #music
Last 7 days: 'N°5 - "Don't care"' by Lijon; 'Ashes' by Céline Dion; 'One Kiss' by Calvin Harris & Dua Lipa;...

Last 30 days: 'Returning' by Paul White; 'Roll (Burbank Funk)' by The Internet; video 'Lovely' by Billie Eilish and Khalid


Selected Fashionoffice's SHORT MESSAGES from the temporarily published FashionFeeds (items can be found at the magazine's permanent, chronological archive on fashion.at/mobile).
13 May 2018 - #Music 'Happy Man' by Jungle
12 May 2018 - AJ+ video (via Twitter) "This 80-year-old Brazilian man loves ballet so much that he practices it..."
12 May 2018 - #Music 'We Go' by Simian Mobile Disco, album 'Murmurations' (out now)
11 May 2018 - Video: Ecosurf capsule collection 'Vionnet X Marc Quinn' makes aware of plastic pollution (collection launched at Selfridges)
11 May 2018 - #Music 'She Looks Like Fun' by Arctic Monkeys, album 'Tranquility Base Hotel & Casino' (out now)
11 May 2018 - #TopOnFashionoffice last 7 days, 11 May: Beauty and fashion tips inspired by Fifa World Cup Russia;...
11 May 2018 - #Music 'Stop' by Justice, album 'Woman Worldwide' (release 24 Aug; tour: Moscow, London, Madrid, Lesbon, Milan,...)