May 2018 - V: Digital Realities. Wind Power.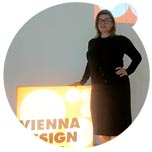 Digital realities, urban food culture, protest and design are themes at Vienna Design Week (28 Sept - 7 Oct) Lilli Hollein, Director of Vienna Design Week,...

Wind energy activities in Austria and call for submissions to national and international photo competitions ...on occasion of Global Wind Day on 15 June...

'Designer for Tomorrow' winner Lara Krude created 6-piece capsule collection for Joseph Janard ...will be launched at Peek & Cloppenburg in Vienna this summer...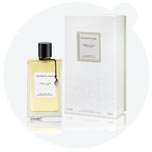 Eau de parfum which spreads sunshine and holiday feeling Fragrance, if perfumes, eaux de toilette or colognes belong to the preferred Mother's Day...

Gastro tips from Vienna's green lung and from a city mountain Fashion.at came through the city's green lung, the Prater forest along Café Klitzeklein...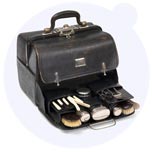 Wien Museum exhibits the city's cultural history of hair dressers, barbers, beauticians,... with lifestyle artefacts ...like the men's toilet bag by August Sirk Company...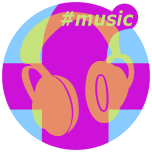 Top Ten Fashionoffice's FashionFeeds #music
Last 7 days: 'Stop' by Justice; 'She Looks Like Fun' by Arctic Monkeys; 'We Go' by Simian Mobile Disco; 'Happy Man' by Jungle;...

Last 30 days: 'Maserati' by RAF Camora; 'Cheap Smell' by Kovacs; 'When You're Wrong' by Twin Shadow; 'Pick Up' by DJ Koze;...


Selected Fashionoffice's SHORT MESSAGES from the temporarily published FashionFeeds (items can be found at the magazine's permanent, chronological archive on fashion.at/mobile).
16 May 2018 - #Music lyric video 'Fall In Line' ft. Demi Lovato by Christina Aguilera, album 'Liberation' (15 June)
16 May 2018 - #Music 'Blaze Away' ft. Roots Manuva by Morcheeba, title track of the upcoming album (1 June)
16 May 2018 - #Music video 'Hunger' by Florence + The Machine, album 'High As Hope' (29 June)
15 May 2018 - Grub Street video report about Boston restaurant where robots help preparing meals
14 May 2018 - #Music video 'Geyser' by Mitski, album 'Be The Cowboy' (17 Aug)