October 2018 - IV: Press Photos. Advent. Wind Power.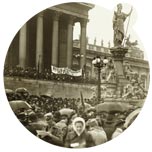 Press photography of 1918/19 exhibited at 'The Hard-Won Republic' (Die erkämpfte Republik) at Wien Museum The work of Viennese photographer Richard Hauffe...

'Mariazeller Advent 2018' opens with Christmas concert of the Vienna Boys' Choir (Wiener Sängerknaben) ...at Basilika Mariazell, an important place of pilgrimage in Europe...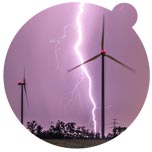 Views on Austrian wind power: Klaus Rockenbauer's dramatic view 'High voltage in the wind farm' won the 2nd prize of the IG Windkraft photo competition; selected from...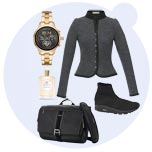 Fashion.at tip Autumn 2018: Old and new in combination under the motto 'longevity' with focus on sporty lifestyle ...'longevity' in concern to the durability of materials, design...

Petit Bateau presents AW2018 children's collection with campaign images by Japanese artist Osamu Yokonami ...celebrating nature and showing a playful...

Rising Austrian art star Jürgen Norbert Fux' work will be presented at Art Salzburg Contemporary (19 - 21 Oct) The artist is part of the "bustling Salzburger Society"...

Country exploration through arts & crafts: Planning via map a tour through open studios in Lower Austria Guitar maker Daniel Zucali is one of 1054 artists...

Jewish Museum Vienna exhibits Leonard Bernstein's activities in Vienna and his relation to the city The picture from 1966 of Leonard Bernstein wearing a traditional Austrian...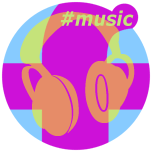 Top Ten Fashionoffice's FashionFeeds #music
Last 7 days: 'Standing on the Horizon' ft. Moses Sumney by Woodkid; 'Little Bit Of Lovin' by Elle King;...

Last 30 days: 'Damn (what must a woman do)' by Christine and the Queens; 'High' ft. Elton John by Young Thug;...


Selected Fashionoffice's SHORT MESSAGES from the temporarily published FashionFeeds (items can be found at the magazine's permanent, chronological archive on fashion.at/mobile).
17 Oct 2018 - #Music 'Halloween Triumphant' by John Carpenter, movie soundtrack 'Halloween' (movie, soundtrack release 19 Oct)
17 Oct 2018 - #Music video 'Hands off the Antarctic' by Thom Yorke for Greenpeace campaign to protect the Antarctic
16 Oct 2018 - #Music disco 'Slide' by Escort
15 Oct 2018 - #Music 'Loading Zones' by Kurt Vile, album 'Bottle It In' (out now)
15 Oct 2018 - #Music 'Surrounded' by Austrian musician Soap&Skin, album 'From Gas to Solid / you are my friend' (26 Oct)
14 Oct 2018 - FashionUnited "Supported by LVMH, UK fashion platform Lyst launches French version"